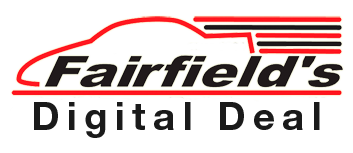 Check for Specials
Who doesn't want to lower the cost of a new vehicle right off the bat? Be sure to browse Kia's conditional new vehicle incentives, such as loyalty rebates and military discounts, which can lower the price tag of the new vehicle you're interested in.
Choose Terms
Dial in your real monthly payment by deciding whether you'd like to finance or lease, entering your zip code (for calculating taxes and fees), the amount of cash down you'd like to apply, your credit score range and loan term and, if leasing, your miles per year allowance.
Value Trade-In
Your next step along the process of building your monthly payment is applying to value of a trade-in you may have. Our partnership with Kelley Blue Book means you can submit your current vehicle's information securely online and apply its value to your deal seamlessly.
Explore Vehicle Protection
Lastly, you'll want to protect your potential new vehicle, right? These are great ways to extend the life of your vehicle and ensure your safety. You can view our available vehicle protection plans and add them to your deal - but don't worry, you can change them at any point before your purchase is finalized.
Apply for Credit
Now that you've customized your monthly payment, you can proceed to the next step: getting lender approval for your purchase. Fairfield's Digital Deal allows you to securely apply for credit from home. A few minutes online will save you from waiting for lender approval in store.
Schedule Test Drive
Your next step is to get ready to visit to our Keene, NH showroom. You can request a test drive by selecting a date and time that works best for you. Given the impacts of COVID-19, our team is now offering virtual vehicle walkthroughs for almost every vehicle. So you can set eyes on a vehicle of interest before visiting us, helping you feel more confident about your decision.
Reserve Vehicle
What's more, Fairfield's Digital Deal allows you to reserve a vehicle, holding it until you arrive. Lastly, we'll deliver any purchased or leased vehicle directly to your home or business and finalize you deal on site if you'd prefer not to visit the dealership at all. Just let us know.