Service Appointment Request Kia Customer Service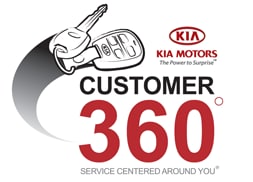 Kia vehicles require regular maintenance to keep them operating at their highest level possible. Kia's factory trained technicians and state-of-the-art equipment help provide peace-of-mind for you and whatever your Kia vehicle needs. To request a service appointment, please complete the information section below.
Our dealership service staff will contact you to confirm your appointment. If you have any questions, please call our service center at (888) 691-6594. Thank you for visiting our website today!
KEENE & NEW HAMPSHIRE KIA SERVICE & REPAIR CENTER
We've been fixing Kia cars as well as carrying out general vehicle maintenance and auto repair for years. Our strong track record has garnered us an excellent reputation for great prices and a friendly sales team. The credit goes to our skilled and certified mechanics and high-tech equipment at our Kia service department in Keene. New Hampshire customers, we know your vehicle inside and out because we specialize in Kia models. Which means that you'll get the best and quickest Kia service and repair in Keene, in Cheshire County, and nearby areas. You can drop by our Keene Kia service center or schedule an appointment for getting your vehicle serviced.